About Zennith
Australian Aboriginal roots reggae rockers ZENNITH new album 'ANCIENT WARRIOR' is out now.  Distributed via American label Zojak World Wide, the Official Music Video for the first single "I Like It (feat. Jesse Royal)" was shot in Jamaica & Australia by CR38OR, El Puru & Stephen Maxwell, featuring Jamaican dancer Nahnni Ruutz.
"I Like It" was originally released on Zennith's first EP in 2007 and this new Album Version has been given a chilled out Jamaican makeover featuring the addition of Jesse Royal and his signature singjay style vocals, and the track has been picking up radio airplay on roots radio around Australia including Triple J, Double J, 4ZZZ Brisbane, PBS Melbourne, 3Way FM, Noosa FM, 107.3 HFM in WA, Cairns FM 89.1, 2Bob Radio, AMR Australia and across the globe including Radio Poland in Warsaw!
'ANCIENT WARRIOR' was recorded in the legendary Tuff Gong Studios on a long awaited pilgrimage from Buluwai country in the Far North Queensland Rainforest to Kingston Jamaica.
Astro and Aden Brim set off for a month recording their long overdue album in February this year – Reggae Month in Jamaica – and managed to fit in a bit of sightseeing between the gruelling recording schedule, spending Bob Marley's Birthday at the Bob Marley museum annual concert, and attended a huge Protoje gig as well as going to "Cane River to wash their dreads". Another highlight was appearing on Morning Television "Smile Jamaica" with some Boomerangs and playing their Yigi Yigi (Didgeridoo), making history while making connections and music.
Their return trip to Australia included a Los Angeles pitstop where Astro Brim performed an outstanding improv piece on Yigi Yigi alongside some of the best musicians in town at the Grammy Artists Jam in Beverly Hills including percussionist Lyndon Rochelle (Esperanza Spalding) and Ryan Cross (Film & TV: Glee, Friends, ER, The West Wing, Studio 60, Cold Case, Along Came Polly and Poseidon, Music: Stevie Wonder, Jill Scott, John Legend, Gladys Knight, Chaka Khan, Ciara, P-Diddy, Alicia Keys, and Rihanna). So impressed with Astro's vibe, that Ryan stated this improv piece will form the basis of his upcoming film score.
While in Los Angeles, Aden and Astro were to re-kindle a long standing connection with Reggae historian Roger Steffens, custodian of the Reggae Archive. Roger had visited Buluwai Country in the nineties documenting international Reggae history. His archive includes a personal connection to the Brim family as luminaries of the Aboriginal Reggae style. This massive seven room archive is a trove of first pressings, original writings, photographs, interviews and memorabilia. It will now form the basis of the Reggae Museum planned for Kingston under the auspices of the Government of Jamaica.
ZENNITH are very proud to have Reggae Royalty special guests on several 'ANCIENT WARRIOR' tracks including Jesse Royal, Dre Island, Abijah Livingston (son of Bunny Wailer) and Harjinda Singh amongst the amazing musicians from Jamaica and Australia.
Official Music Video for the 2nd Single & title track 'Ancient Warrior' is schedule for release early 2020. Exclusive Watch Parties are planned for December ahead of this release.
This project has been supported by the Australia Council for the Arts and the Queensland government via Arts Queensland.
Zennith are also happy to announce their signing with The KMBA Agency, the only Aboriginal-Australian artist and events management company based in both Australia and the United States of America. The KMBA Agency is a dynamic company that represents the new pathway for Aboriginal artists in the United States. Director Sam Cook first met Zennith close to a decade ago as the then Director of the Dreaming Festival and a programmer of the Woodford Folk Festival.

Now based in Los Angeles, Sam will be working alongside Zojak Worldwide the largest distributor and record label of Reggae & Dancehall in the world, to gain traction for Zennith globally.
The future of Australian
roots music is here.
Originating from the tropical rainforest of Kuranda in Far North Queensland, Australia, Zennith have been dubbed a creative force, producing high-energy rocking reggae rhythms and rhymes, embracing their diversity solid mix of roots, reggae, rock, funky hip-hop and indigenous world music.
Zennith has diverse range of ages & experience in the band; made up of the Brim family, Dad Willie and sons Astro and Aden, as well as some brothers from other mothers resulting in a collaborative effort that not only has extreme musical chemistry, but also a cross-section of generations with a similar vision.
Zennith are passionate about their cultural heritage, and sharing that heritage to the greater public. It is this passion that is aptly demonstrated in their music, lyrics and performances. They take great pride in performing music in culturally diverse locations. The way Zennith slot into communities is remarkable, and this ultimately opens doors for more indigenous bands to come on through.
Zennith released their debut album Nothin' To Lose in 2010 distributed by MGM. Nothin' To Lose certainly isn't the album you might expect from a band heralding from almost the tip of Queensland. It's tight, clean and features some truly amazing expressive songwriting. The songs have hooks, and meaning, and it's not just the instrumentation that is impressive, it's the diversity and ability of all of the musicians involved, from their playing to their vocals. Plus it's a record that doesn't stick solidly to one specific genre, resulting in 12-tracks of songs that don't all sound the same.
This band of brothers not only brings with it a passionate love for music but also a very tight musicianship, which pours onto the stage with ease and humility. This is a band that really has what it takes to bring it home to the finish leading a well crafted charge from their opening and familiar reggae styles all the way through to their explosive finale! Their energy on stage and ability to connect with the crowd is unsurpassed and it's little wonder these boys are finding their place in the stars.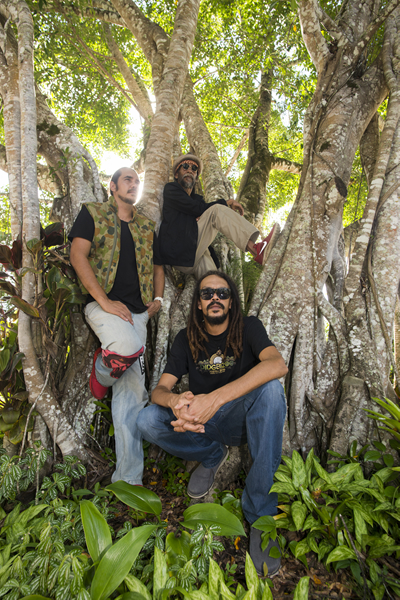 Zennith dropped their first single of new material in late 2016 to much acclaim. Poet A Rhymer showcased a more mature Zennith. A band that had solidified the direction they wanted to take – knew their sound and were tight in their instrumentation.
It was the perfect prelude to what is to come. With their next single – the aptly titled Ancient Warrior – due to drop later in 2018, Zennith are cementing themselves as the sound of the future – Indigenous Australian legends ready to make their mark on the roots, hip-hop and reggae scene internationally.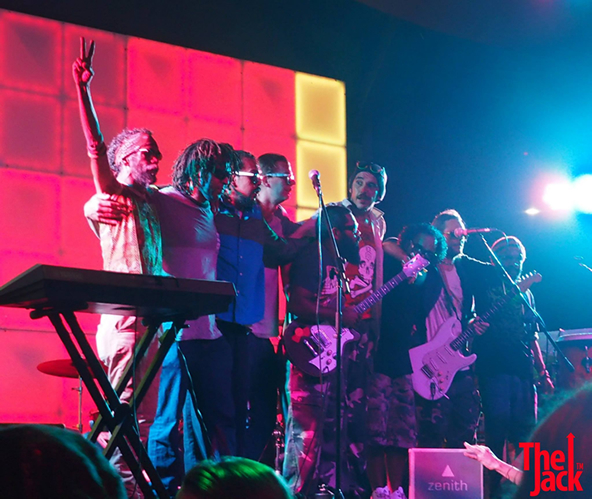 Watch out world –
Zennith are here!
Aden Brim [songwriter, vocals, guitar, drums], Astro Brim [songwriter, vocals, guitar, keys, drums], Willie Brim [songwriter, vocals, keys], Josh Stone [lead guitar], Alec Stirling [bass], Zami Coleman [MC, percussion], Kapua Gutchen [keys, vocals] and Aaron Riley [drums].
For bookings, please provide details of the event on this form and click 'SEND' button.
Thank you for your enquiry and we will get back to you soon.
For upcoming events, click here